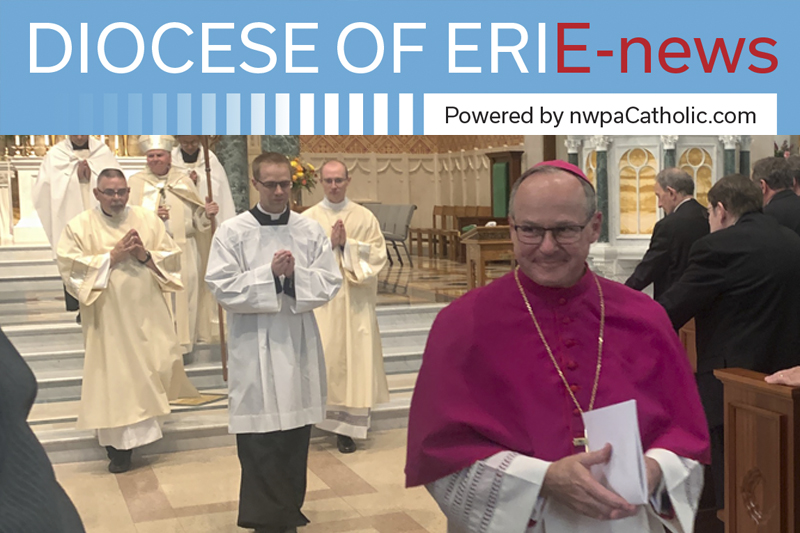 Receive the FREE electronic newsletter and enjoy Catholic news on the local, national and international level.

SUBSCRIBE TODAY!

Welcome!
St. Paul Parish is a wonderful welcoming Family of Faith located in Erie, Pennsylvania. It's a great community and a wonderful place to worship. As the People of God, we rejoice in doing our very best to live and love like Christ! We are committed to loving God, loving others, and making disciples. Founders, long-time parishioners, newcomers, and those visiting the area are all welcome. May the Lord's every blessing be yours today and always!

ATTENTION: Daily masses listed in the bulletin were scheduled before the pandemic. They are being said privately by Fr. Mark for all the intentions that were asked. At this time we have no public daily Mass. Please check the letter that was sent to you a few weeks ago for more information. You will be notified when daily Masses start.
Mass Times
Confessions:
Saturday from 3:30 - 4 p.m.
Holy Day Mass:
12:10 p.m.